The Actors crib - Saturday 12pm - 3pm in the Music room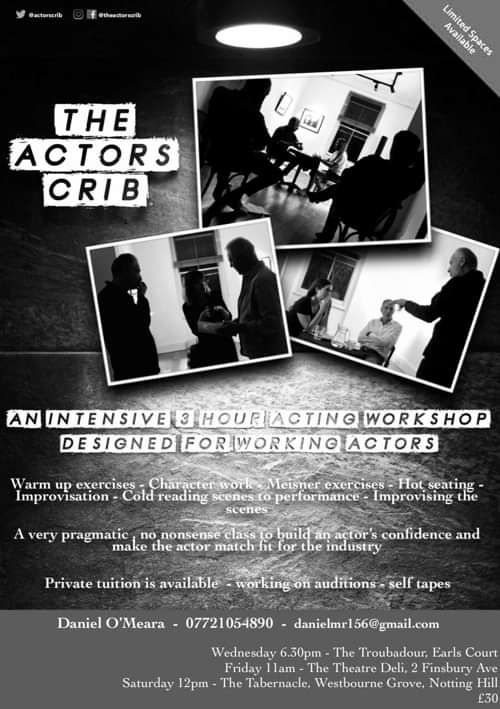 Daniel O'Meara has 25 years experience working in Film, TV and on Stage.
Daniels experience and skills developed whilst mentoring which led Daniel to establish The Actors Crib.
An intensive 3 hours acting workshop designed for working actors, beginners and professionals.
The workshop will focus on:** Warm up exercises - Character work - Meisner exercises - Hot seating - Improvisation - Cold reading scenes to performance - Improvising the scenes
A very pragmatic, no nonsense class to build an actor's confidence and make the actor match fit for the industry
Private tuition is available - working on auditions - self tapes ** ****For more information please contact:****** Daniel O' Meara on 07721054890 or danielmr156@gmail.com Follow on instagram, twitter and facebook @Actorscrib