MILESCOPE EXHIBITION 15th June 2019 at 7:00 pm to 11pm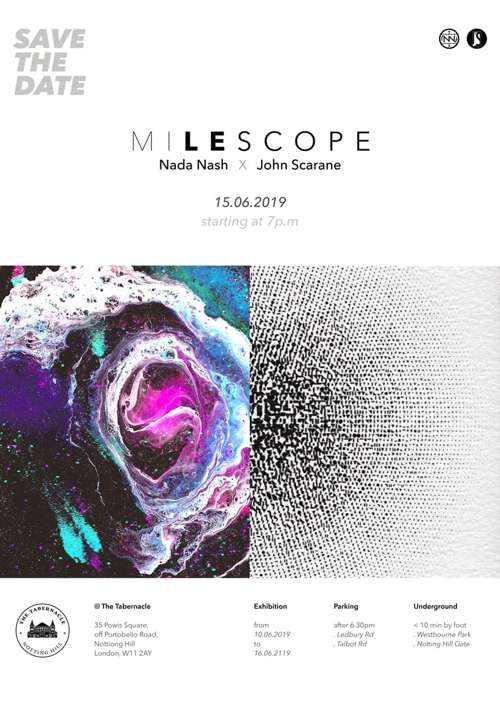 Milescope Exhibition is featuring the unique artwork of the British Palestinian resin artist Nada Nashashibi and the French artist John Scarane.
Nada creates her own cosmos, galaxies and realistic oceans and jellyfish creatures using her imagination. Where John Scarane explores the complex and universal language developing from the veins in a piece of marble to the patterns of the urban fabric.
Both Nada and John will donate the proceeds from one of their paintings to Jeel Al Amal orphanage in Palestine.
FREE ENTRY
To read more about the artists click on their following links: http://www.nadanash.com/ http://johnscarane.com/
Read more at https://www.arabbritishcentre.org.uk/whatson/milescope-exhibition/#OoM5MooF05lmLZlj.99