Malcolm Connell recent paintings - Land and Sea Escape - 26th -31st March 2019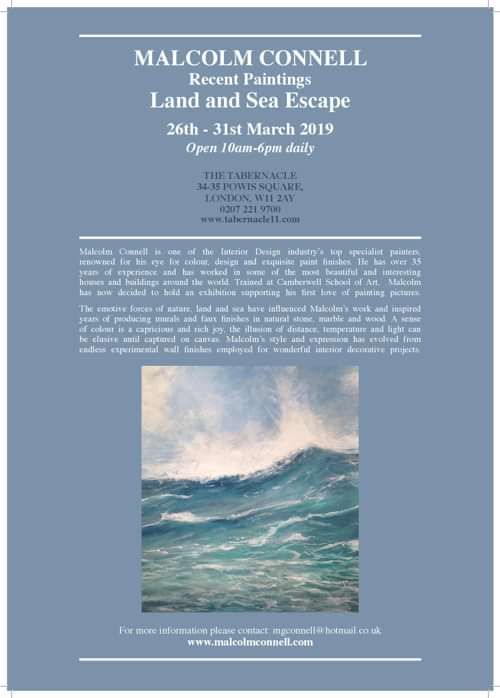 Malcolm Connell is one of the Interior Design industry's top specialist painters, renowned for his eye for colour, design and exquisite paint finishes. He has over 35 years of experience and has worked in some of the most beautiful and interesting houses and buildings around the world. Trained at Camberwell School of Art, Malcolm has now decided to hold an exhibition supporting his first love of painting pictures.
The emotive forces of nature, land and sea have influenced Malcolm's work and inspired years of producing murals and faux finishes in natural stone, marble and wood. A sense of colour is a capricious and rich joy, the illusion of distance, temperature and light can be elusive until captured on canvas. Malcolm's style and expression has evolved from endless experimental wall finishes employed for wonderful interior decorative projects.
For more information please contact: mgconnell@hotmail.co.uk or www.malcolmconnell.com