The Show Must Go Off - A puppet show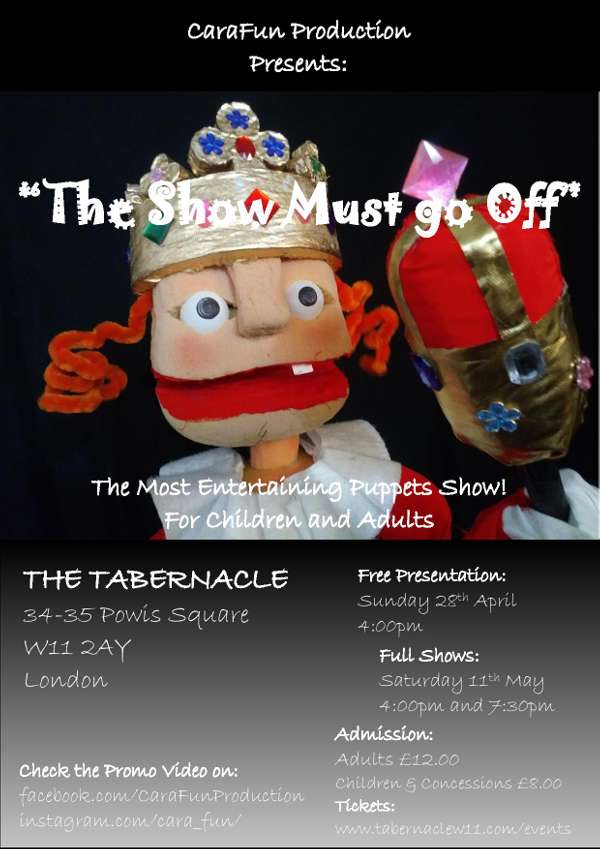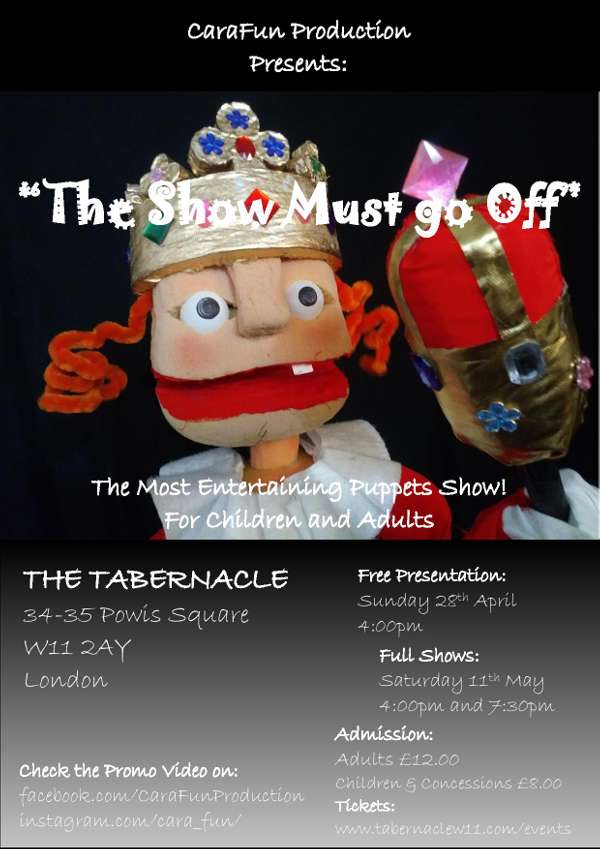 The Show Must Go Off - A puppet show
The Puppet Show is suitable for kids an adults, it's called ' The Show Must Go Off '.
There will be 2 shows on the day, the first one at 4pm and the second one at 7.30pm.
It's a 45 minutes choreographed show with the different characters performing funny sketches miming on famous backing tracks from jazz to funk, opera and rock!
All the characters, props, costumes and set are made with recycled material.